Safety First!
Welcome to Moon Crush! We understand that the idea of attending an event like this in the current environment brings with it lots of questions about how to be responsible for your health and the health of those around you. Moon Crush is designed specifically to provide a safe vacation for you and the people you have missed so much this past year. The safety of fans, artists, and staff is of the utmost importance and our number one priority. Moon Crush is designed to maximize social distancing and will meet all local health and safety standards. We have taken enhanced health and safety measures including strictly following all guidelines from the Centers for Disease Control and Prevention (CDC) and the State of Florida. Event staff are also working closely with Walton County officials to ensure the event meets or exceeds all recommended standards. All attendees must follow all posted instructions while attending the event.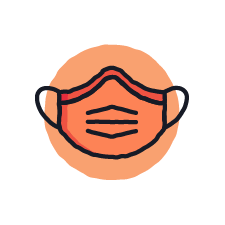 Masks
Anyone at Moon Crush will need to follow CDC guidelines for masks. To learn about current guidelines, please visit the CDC site. Masks covering nose and mouth are required for all guests while in any public area of the music venue - outside of a designated Cove. Inside of a Cove, mask use is strongly encouraged unless actively drinking and eating. Compliance with the Moon Crush mask policy will contribute to the safety and comfort of all of guests.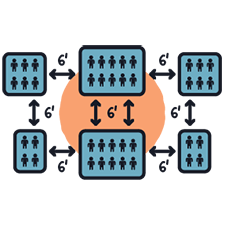 Coves
All parties will be assigned a viewing area Contained Open-Air Viewing Environment ('Cove') at the event site that is at least 6 feet from other Coves on all sides and separated by barriers. To maintain social distancing, all event guests will be required to stay inside their Cove during the event. Access to sanitized restrooms will be available from each Cove via a 6' walkway.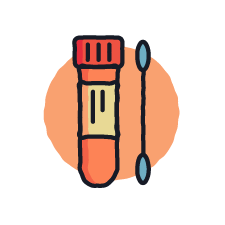 COVID Test Policy
Guests must provide one of the following:
Proof of being fully vaccinated at least 14 days prior to check-in at Moon Crush OR
Record of a negative COVID-19 test from no more than 72 hours prior to check-in
If you will be fully vaccinated, (having received both Moderna / Pfizer shots or the single Johnson & Johnson) you'll be required to show your physical vaccination card as proof. Please note this 14-day window begins after your last vaccination.
Testing guidance will be subject to change based on updated recommendations closer to Moon Crush.
Sanitation
To assist in protecting our guests and creating a pleasant experience for all, we are partnering with sanitation solution manufacturer Momar, Inc. to provide a hygienic environment. All portable restrooms will be equipped with hand sanitizer dispensers, and hand sanitizing stations will be set up throughout the venue for patron use. In addition, cleaning staff will be sanitizing high-touch areas before, during, and after the shows, with increased frequency throughout the event.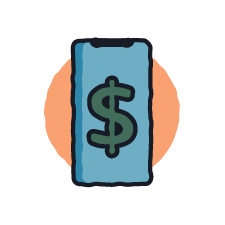 Cashless Transactions
Food, beverage, and merchandise concessions will be available with cashless payments only and delivered to your designated Cove (cash will not be accepted as a form of payment at Moon Crush).

General Covid Awareness
We have taken enhanced health and safety measures for our fans, artists, and staff. An inherent risk of exposure to COVID-19 exists in any public place where people are present. COVID-19 is an extremely contagious disease that can lead to severe illness and death. If you are in a high risk group please stay at home. If you have been sick with COVID-19 or any other illness, or think you may have COVID-19, please stay at home. According to the Centers For Disease Control and Prevention, senior citizens and guests with underlying medical conditions are especially vulnerable. By attending this event you voluntarily assume all risks related to exposure to COVID-19.
ACCEPTANCE OF RISK OF COVID -19 PANDEMIC:
Moon Crush, its parent company, its affiliates, and its employees and owners are not responsible if you or your guests are exposed to or contract COVID-19 or any similar communicable or infectious disease. Attend these events at your own risk.
With the council of medical professionals, here are just a few additional steps we are taking to keep us safe.
Programming only 3 artists per day to limit the need for attendees to enter and leave multiple times
Securing reserved housing that accommodates trusted groups of 4-22
Offering a single stage of music outdoors in a large open space
Positioning venue to make it accessible by walking, a short golf cart ride or open air shuttle
Suggesting experiences for you and your group to enjoy while you are on vacation to connect outside of the music programming
Partnering with a travel insurance carrier to allow guests to purchase insurance in case of illness and a "cancel for any reason policy" that reimbursed 50% of event cost should you not feel comfortable prior
We are partnering with Momar, Inc

to provide

Han-I-Size Gel

and Han-I-Size Spray

for personal sanitation, and we will be conducting frequent surface sanitation and disinfection of high-touch areas, including restrooms, utilizing 75% Alcohol Wipes

and Ready-Set-Go Disinfectant.

With every week bringing new information about the path we are on to overcoming Covid, our plan is to see you at the end of April. If for some reason, we determine it best to postpone Moon Crush, it will be held October 16-23, 2021. All guests will have the option to retain housing and event passes or receive a full refund.